This really falls in the category of cool marketing idea, since it is not technically paid media. But we love when we see a brand use a media channel so well. That's exactly what Lexus did when they activated brand ambassadors to create an "InstaFilm" at last year's Instameet in California. Lexus invited more than 200 Instagrammers to take photos of their new Lexus IS using their mobile devices, edit, and upload them to Instagram. Then they tagged it with their assigned frame, ie #Frame 103. After that, they were digitally sequenced together to create a stop-motion style film that same day. Empowering people to do something innovative on a platform they love? And featuring your new product? That's a good media idea. Read more about it here.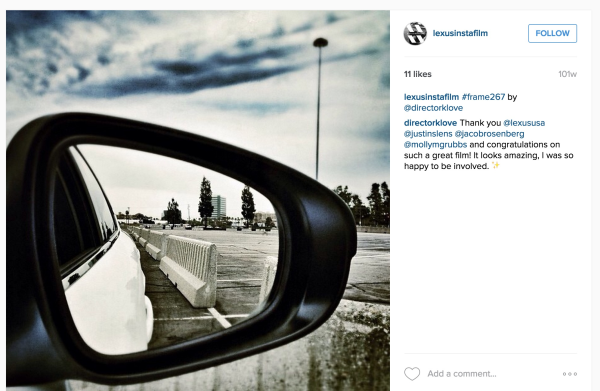 Ads are rolling out more widely on Instagram, but the spoils go to those brands who are already using the platform in creative ways like this.
What good media ideas have you seen lately? Leave a comment to share.