A spectacular team deserves an equally spectacular equipment trailer. The new
Gwinnett
Heat
trailer was recently unveiled for the 2016-2017 season. No doubt, the trailer will draw attention on the road and will help recruit new athletes.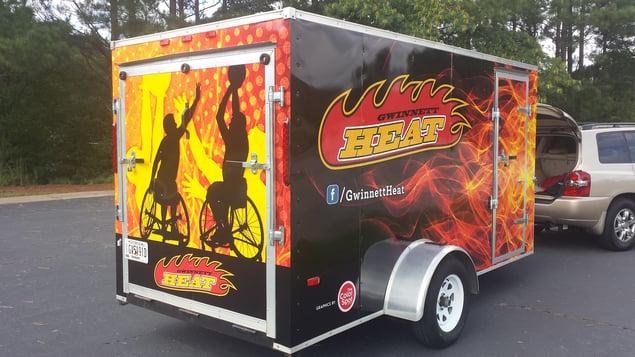 Gwinnett
Heat
is a member of The American Association of Adapted Sports Programs (AAASP) providing sports programs for High School students with physical disabilities.
Over the past year,
Jeff
Jones has
practiced with the

Heat
, helping prepare these talented athletes for upcoming competition. McCulloch+Company was happy to coordinate the trailer wrap and contribute to the cost. Thanks to
Marbury Creative Group
for help with the logo. Special thanks to Mike and his team at
The Color Spot
for their amazing work on the wrap design and for donating the installation cost.
The
Gwinnett
Heat
will be ready for this year's handball, basketball and football seasons. You can find more info about the team at
Facebook.com/GwinnettHeat
.