Goal: Communicate Autotrader's new website experience to top customers in an environment that can't be ignored.
Solution: Deliver a sophisticated brochure with high-tech auto-play video.
Surrounding the biggest automotive conference of the year, Autotrader needed to announce its new website redesign to its dealer customers. The new site integrates new features and technology to benefit both car shoppers and Autotrader's automotive dealer partners. The communication strategy needed to convey category leadership, innovation and creativity. Diverting from standard B2B tactics, our McCulloch+Company team had an a-ha moment: create and distribute a high-quality brochure with embedded video directly into the hands of Autotrader's top dealer customers.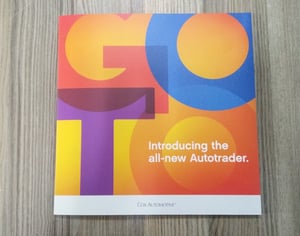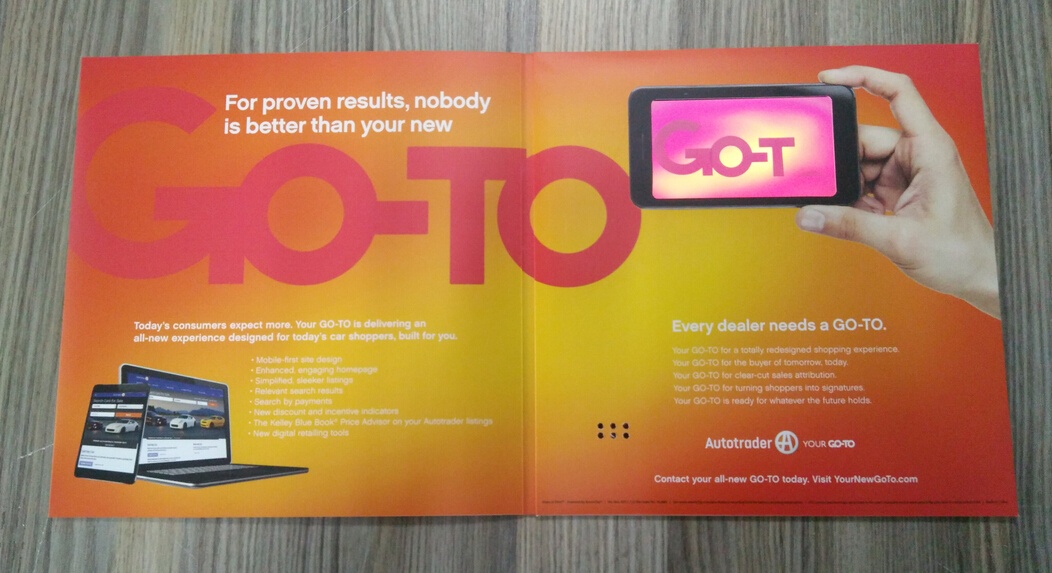 With an aggressive production and delivery schedule, detailed program administration was required. In hindsight, we should have budgeted more time for the 3-week Chinese New Year celebration which brings all productivity in China to a halt. A lesson well learned.
Week 1: Confirmation of program, creative development begins
Week 4: Hi-res artwork and video complete
Week 5: Proof and final changes, printing and assembly begins in China
Week 8: Product shipped to U.S.
Week 9: Direct distribution to customers
Autotrader's creative team contributed outstanding design and a compelling 2:00 video that explained the new features and benefits. When opened, the brochure began an auto-play video with audio and complementary copy --- a distinctive piece that was sure to be the topic of watercooler conversation.
This video insert was the cherry on top of a concerted marketing effort, combining print, digital, social, public relations, convention support and sales team efforts. Customers were directed to a new microsite, YourNewGoTo.com, that mirrored the advertising content and provided relevant information, personalized content, video and multiple interaction options.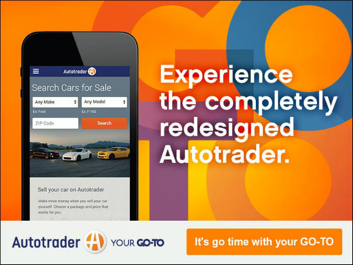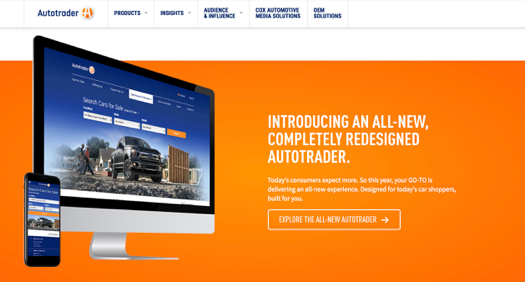 The success of this program will eventually be measured through several avenues:
Customer retention
Sales lift
Website traffic and form-fill
Social media monitoring and earned media impact
Feedback from customers and the Autotrader sales force
If you're looking for a remarkable way to get your message in front of top customers or prospects, you should consider this technology. The piece could be distributed through direct shipping, inserted into a magazine, handed out at events or hand delivered by your sales team. Pricing varies based on several factors:
Quantity
Creative size
Video screen size
Timeline
Shipping needs
Distribution method
If you're interested in investigating a video insert, give us a call to start the conversation. It's a good media idea!
Autotrader is a Cox Automotive Company and a client partner of McCulloch+Company since its inception in 1997. The ultimate online solutions for buying and selling new, certified and used cars, Autotrader has more than 3 million vehicle listings.