When developing a media plan, we leave no stone unturned to help our client-partners reach their goals. Increasingly paid social is an important tactic to consider, especially as a platform's audience grows and/or they innovate with new advertising offerings. Lately there are more and more options in which to advertise to reach your audience without growing the duopoly. In this post, I'll highlight a few trends observed in paid social lately and their possible applications in a media strategy.
1. Pinterest gains scale - For years we ruled Pinterest out because the audience was limited and so were their ad offerings. But this has changed in a big way, lately. Pinterest now boasts 175 million monthly active users, who are highly engaged as they plan their next party, redecorate their home, or seek general inspiration. Advertising-wise, they now have Promoted Pins and Promoted Videos and they are not intrusive, which is paramount for any social platform to keep the user-based engaged. Pinterest has upped their promotional game too, recently hosting a webinar series with AdWeek and making a big splash this year at Cannes. There they promoted the benefits of their new visual search capability, Lens, which allows users to take a photo of an item and search right within the platform, bringing up related pins and images. This gives Pinterest an edge against search giant, Google, however there is no advertising offering within Lens, yet.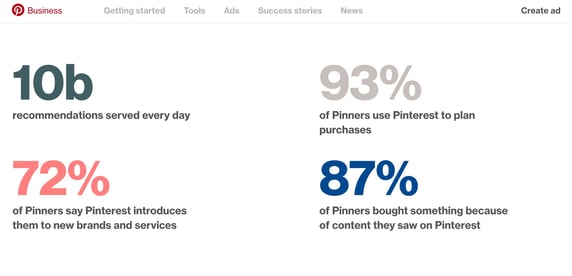 What is the media plan application? This tactic works for brands that want to reach prospects when they're in planning mode - anyone in the home improvement, furniture or travel categories. Pinterest is unique in the insights it provides brands into how customers think of them - revealing how they categorize you in their life. Smart advertisers will use this data to optimize other digital campaigns. As with all campaigns, it is important that the creative matches the platform - vertical, mobile-optimized, including a call-to-action. Simple, compelling text overlays on a strong image work best.
2. Snapchat Self-Serve Platform - Until June of this year, advertising on Snapchat was only available to brands that had hundreds of thousands of dollars to spend on a campaign. With the new Ad and Business Manager platform, advertising on Snapchat is now available to the masses. Not all units are available yet - like Sponsored Geofilters or Lenses - but this capability will likely come soon. They also have a mobile app with a dashboard to make this even easier for small and medium-sized businesses as well as agencies to use.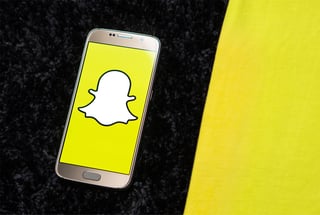 Snapchat is a crucial platform to consider to reach younger audiences, like Generation Z, especially since there is very little audience overlap with other social platforms. 35% of Snapchat's daily users cannot be reached on Facebook, 46% aren't reached on Instagram, and that number rises to 61% on YouTube. Again, sharp creative that matches the platform is vital; sleek, vertical video is most engaging for Snap Ads.
3. Pets as Influencers - It should be said that with any paid social strategy, the organic strategy must be considered as well. Do you have a profile on the platform? If so, what are your goals? What is your brand's voice? We do not handle organic strategy at our agency, but certainly can advise on this - and having an organic profile is not always a necessity for paid advertising on a particular platform. It all depends on your marketing goals. I bring this up, because this trend does fall more in the organic space, although pets and their owners are making a good deal of money endorsing products - as much as $2-$5K per post. Pet influencers have the largest presence on Instagram where most human influencers are, but brands often go this route because engagement is much higher in these posts (I know, people like cute cats and dogs - go figure!)
This approach makes sense for any lifestyle brand - beauty, home, CPG, even food. There are even agencies that handle canine influencers specifically; and content-wise there can be a cause marketing tie-in with animal rights. We're considering starting a channel for our trusty office dog, Presley. What brand wouldn't want this cute face endorsing their products?!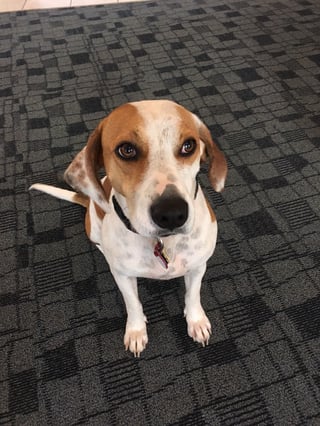 Paid social is no different than any other advertising media tactic in that it's paramount to only utilize it if it helps you best reach your goals. Sure, there are a lot of flashy things you can do on these platforms, but being strategic and aligning with your business objectives are vital to achieve ROI and success. Are you considering paid social as a tactic for your media campaign? Contact us today to discuss your goals and how we can help you reach them.