At McCulloch+Company we do what we do well, and engage specialists at one of our partner agencies if a need arises that's not in our wheelhouse. Today's blog is a guest post from one of those partners, Somedia Solutions. Somedia specializes in developing and implementing strategic, engaging social media marketing plans. They create and manage content to help their clients achieve their business goals. Whether it's B2B, B2C or human2human, Somedia uses social tools to maximize your brand, sales, customer service and event promotion. This post was written by Hannah Carroll.
It's nearly impossible to stay up-to-date with everything happening in the ever-changing world of social media. Lucky for you, your Somedia team is on top of it! Here are five interesting things currently happening in social media world.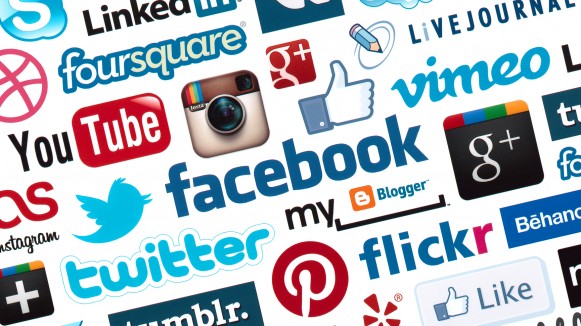 Source
1. Everyone has his or her favorite, but let's take a look at who's really on top. Which social media networks are on the rise and where should we be focusing our marketing efforts?
#1 — Facebook — We can't ignore those 1.7 billion active users. It may not be exciting or cool, but Facebook has taken the top spot and is there to stay...for now.
#2 — Instagram — It's fitting that Facebook also owns the social media network taking the number two spot. With more than 500 million active users Instagram has made a name for itself and its photos.
#3 — Snapchat — My favorite! This one has come a long way. With the addition of stories, Snapchat has made it simple to engage with friends and brands.
#4 — Twitter — All aboard the struggle bus. Twitter once claimed the number one spot on this list but is now struggling to find its place. The next few months should be interesting to watch for this one.
#5 — YouTube — Even though it's the number three website in the United States (Google is 1, Facebook 2), it comes in at number five on this list because of its difficulty to engage and monetize compared to other networks.
#6 — WhatsApp — It's a social networking app owned by Facebook (of course). The marketing potential is currently untapped, but expect to be hearing much more about this one in the future.
#7 — LinkedIn — "Though LinkedIn isn't considered as "fun" and exciting as networks like Snapchat and Instagram, with expanded publishing and marketing tools the network hopes to encourage more use and engagement going forward."
#8 — Pinterest — Don't give up on pinning just yet! Pinterest has put forth a tremendous effort this year adding new features to keep them current and appealing for marketers.
#9 — Musical.ly — Talk about flying under the radar! This app has almost gone completely unnoticed by marketers. Apparently, this one is big with the teens. ("Users share 15-second skits and music videos for followers to watch. Thanks to easy editing tools it has become a place for teens to get creative on social media.")
What do you all think about these ratings? Are you surprised to see that Google+ was omitted? Read the full breakdown from Social Media Today: http://bit.ly/2crvegU
2. Buying movie tickets just got even easier thanks to Fandango and Facebook. You can now purchase your tickets directly through Facebook without ever leaving the app. There are also talks about them adding the same feature to Snapchat. Fandango hopes to help revive the steadily declining movie theater industry as home-theater entertainment continues to rise. Read the full story here: http://nyti.ms/2dgCSwh
3. The blurb above reminded me of a video I came across last week. Have you heard of WeChat? It's basically every single social networking, shopping, news, video, music app in one. It's HUGE in China and it looks like Facebook is trying to head in the same direction. Check out the video: http://bit.ly/2d8koPO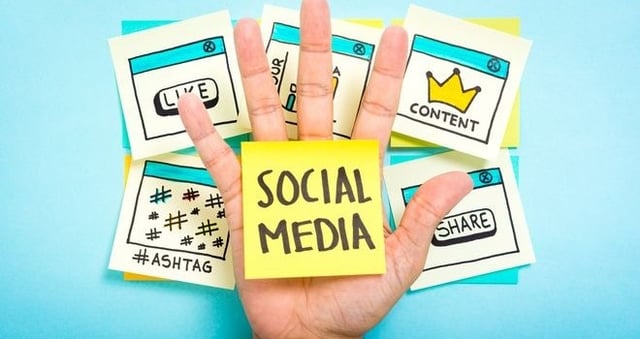 Source
4. The NFL has come to Twitter's rescue (maybe)! Last week marked Twitter's first ever simulcast streaming the Thursday night matchup between the Bills and the Jets. The video quality was high, but fans quickly noted how delayed the action was compared with the broadcast on CBS. I think this could actually turn out to be a win for Twitter. (most people choosing to watch a stream on their phone won't also be sitting in front of their television.) They will try again this Thursday for the Texans vs. the Patriots. Get the rundown here: http://nyti.ms/2cQUpa7
5. Here's an interesting take: Coca-Cola is a brand that has been around for 130 years, so it's safe to say they know what they are doing. In 2013, they replaced their corporate website with a site dedicated solely to storytelling and reporting in Coca-Cola's positive, bubbly brand voice. They created an internal metric called Expression of Interest (shortened to EOI) that is skewed toward measuring shares and comments over other indications of interest. I love this idea of focusing on shareability. At the end of the day, we all want high engagement rates, right? Listen to the interesting chat with Coca-Cola and Digiday: http://bit.ly/2d5xM2E
If you need help with your social media marketing - deciding which platforms to use, creating engaging content, developing your brand's voice - contact Somedia Solutions today. And if you need to promote that organic content via paid posts, contact us.