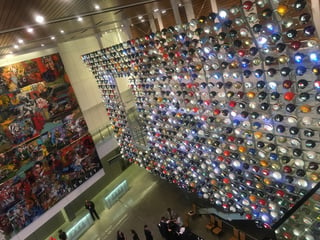 We were thrilled to sponsor and attend the 60th annual American Marketing Association AMY awards last night at the College Football Hall of Fame. We were especially excited because one of our long-term clients, John Kovac of Cox Automotive, received the Lifetime Achievement Award. This relationship goes back to the late 90s when the partnership with this client first began. Our Media Director, Jeff Jones worked with John when he first started at what was then AutoConnect (now Autotrader). Now John is the EVP and CMO over all the Cox Automotive brands. This nearly 20 year partnership speaks to the strong relationships our agency develops, and more specifically our Media Director. Jeff is professional yet personable. He's thorough and leads the agency in consistently over-delivering for our clients while always acting with the utmost integrity. It's definitely a two-way street, though - and John is an insightful and top-notch client. We were honored that he referenced his valuable agency relationships in his acceptance speech last night.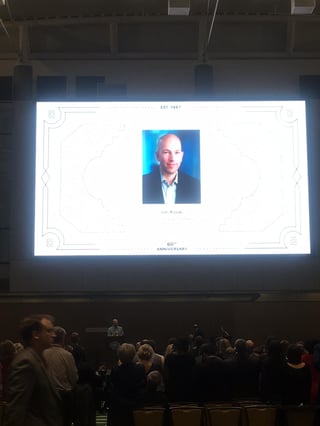 Below are a few more pictures from the evening.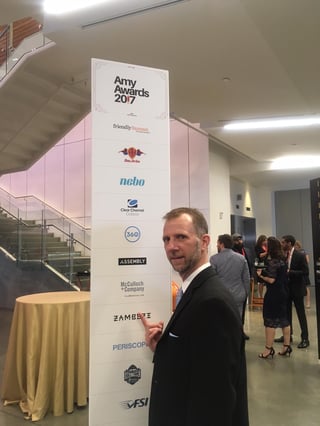 Jeff showing off our sponsorship.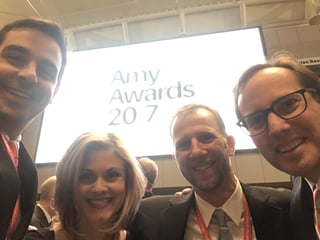 It was great to see our partner from Periscope there, Kristy Badger in town from Minnesota. She's pictured above with myself, Jeff, and Drew.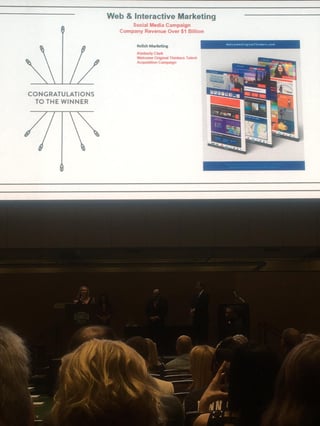 Our friends at Relish also won an award!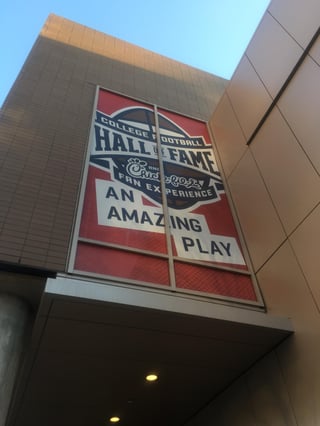 Lastly, if you haven't been to the College Football Hall of Fame, we recommend it. Very interactive and a ton of fun. Overall, it was a great night and it made us proud both for the work we do and the marketing community we are a part of here in Atlanta.