Earlier this week, Google announced some new offerings to their advertising options, including Google AdWords and Google Analytics. There was a lot about data and Machine Learning, but within the presentation there were many exciting things Google is doing to enhance measurement, attribution and the overall ad experience on both the consumer and advertiser side. And, of course, they plugged Google Assistant. You can view the hour-long presentation below:
Since we have several Google AdWords certified team members running SEM campaigns, utilize DCM to serve display ads, and use Google Analytics for many of our clients. we were eager to watch and see the new offerings. We are data geeks who love statistics, starting every media plan with comprehensive research. These below really stood out:
87% of smartphone users turn to Search first in a moment of need
20% of searches are now via voice
91% of smartphone owners purchased or plan to purchase something after seeing a relevant ad
40% higher bounce rate from mobile sites compared to desktop
30% of people use 5 or more devices
Some of these are surprising. Of course, Google has a solution for each of the problems or opportunities presented within these stats. Here are the solutions we found most exciting:
1. Extensions come to YouTube ads - Extensions are a feature on Google AdWords that allow an advertiser to add a phone number, address, offer, hours or other information to the text ad. This has made Google Search ads much more effective because they are more relevant and require less clicks for the user. They will be rolling these out to YouTube video ads soon.
2. AMP Ads come to Google Display Network - AMP stands for Accelerated Mobile Pages. Mostly benefiting publishers, this open source project focuses on speeding up mobile web pages. It's worked, with AMP pages loading in less than a second on average. Google is rolling out the technology to their Google Display Network so they will load faster. And they are making AMP pages available for AdWords users' landing pages. This will reduce bounce rates and increase conversions for advertisers - all while helping consumers get the information they are searching for faster.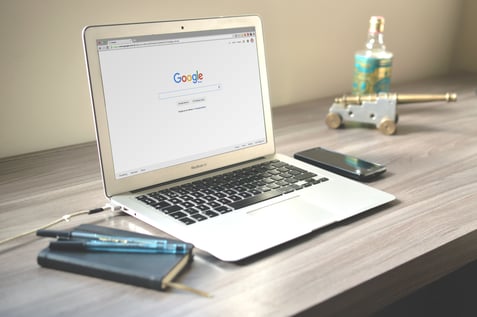 3. Google Attribution - This new offering helps solve the problems present in "Last Click Attribution" - where the consumer's last ad touch gets all the conversion credit. Through this feature, Google hopes to give a full picture of conversions across all digital ads run through Google platforms.
4. Digital Media Planning in DoubleClick Ad Manager - This feature allows media planners (like us!) to streamline the digital planning process by using machine learning to analyze performance of past campaigns that were run through DCM or AdWords. Once goals are input, this planning tool recommends campaign options with estimated reach and includes budget recommendations. Needless to say, we're pretty excited about this one!
It makes sense that Google would make all of these enhancements, and for the most part free. They want to keep their place atop the digital advertising landscape - part of the so-called "duopoly" with Facebook - secure. As exciting as these features are, we just see them as more tools in our media toolbox. Our clients' specific advertising goals will still dictate which tools we use.
What did you like about what you saw? Leave a comment and let us know.
McCulloch+Company is an advertising media services company that integrates the innovation of digital media with the strengths of traditional paths. Founded in 1994 and located in historic Roswell, Georgia, McCulloch+Company is regarded as one of the Southeast's preeminent media agencies. The agency is skilled at managing B2B and B2C clients in a multitude of industry categories.