Programmatic has taken the advertising industry by storm the last few years, even impacting traditional media like TV and OOH. By programmatic, we mean the process by which data and technology is utilized in a more automated way for smarter and more efficient targeted advertising. As a media agency, we have fully immersed ourselves in this space, meeting with countless vendors and even recently on-boarding a self-serve DSP to create an in-house trading desk to better serve our clients.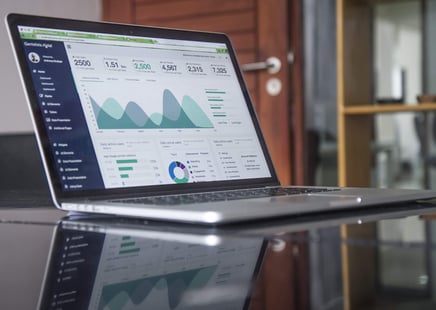 One challenge we have encountered with programmatic is how to best use it for our B2B clients. Programmatic for consumer campaigns is much less challenging and we've found an easier path to success with those campaigns. If you know your potential customers - their media consumption and buying habits - the third party data sets available for reaching them are seemingly endless in the consumer space. (Although data and technology can still be misused for B2C campaigns and brands should still be strategic). But with business-to-business campaigns it is not so straight forward. For instance, let's say a B2B company is trying to target HR software buyers. In developing the buyer personas, they quickly see that no two buyers are alike. One may like to play tennis, while another might love procedural dramas on TV, and still another has a high propensity to be a video game player. The reality is B2B buyers are consumers, too - and their online behaviors, credit card purchases and hobbies do not necessarily point to their role in a specific B2B industry.
What should a B2B marketer do?
We thrive with challenges like this. Working with our contacts at the platform we are using, we've developed some strategies to best tackle these campaigns and ensure success:
1. Get better, smarter data. Just as in consumer campaigns, a more personalized ad experience will get a better response. And a B2B marketer develops a more personalized ad experience by using better data. As eMarketer indicates, this data can come from multiple sources. We have found the most success from 1st party data like a client's CRM database or IP addresses of key accounts. There are also some third party data segments that can work, depending on the industry; but along those lines...
2. Test and learn with third party data and tactics employed. Technology and data is great, but it's all in how you use it - which is where the human element comes in. Good media agencies rarely take a "set it and forget" approach no matter the campaign, but especially for digital ones. We are weekly, if not daily, checking our campaigns and our clients' website analytics to make certain data sets are performing. If KPIs aren't being achieved then we'll adjust bids or add a different tactic. We have found the most success for B2B campaigns utilizing at least 3 tactics - site retargeting, data (either 1st or 3rd party) and contextual targeting. Each of these tactics may under perform on their own, but working together the ad groups usually achieve our goals.
Are you a B2B company in an industry with unsophisticated publishers? Out of digital advertising options and ready to try programmatic? Contact us today to help you reach your business goals.