It's that time of year again when productivity in offices all around the country falls apart; at least on Thursday and Friday. Why the drop? It is March Madness! The 3 weeks every year when everyone decides to start watching college basketball.
It is estimated that $1.3 billion will be lost by companies due to employees watching the games at their desk or taking an extra long lunch hour to watch the game. Got to love that "Boss Button" on the websites streaming the gamesl - just click it to pop up a realistic, but fake, Excel spreadsheet (only be sure your job does have you doing Excel spreadsheets or it won't work).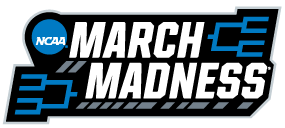 But enough about the lost dollars and more about the the gained media dollars. In 2015, there was $1.19 billion in TV advertising spending and it is estimated that in 2016 that spend will rise to $1.3 billion. Obviously most of those dollars come from the large national sponsors like General Motors, AT&T, Capital One and Coca Cola. But what about the local advertisers? Does it make sense for them to be a part of this madness?
Here are some things to think about and know before taking that plunge:
Typically local broadcast/cable providers package all the games together, so buying just 1 game is usually not an option
Beware of the funny package names as well--they all seem to be catchy: The Sweet 16 Package, The Great 8 Package or the Title Game Package--but make sure to evaluate to see if the value is there.
The viewership for Round One is typically the lowest and each round steadily increases, with the Championship Game having the largest
CBS and TBS are jointly airing all the games, but locally, CBS and TBS are two separate companies and you will have to work with both to get full coverage. Also, this year the Final Four and Championship Game will be airing on TBS for the first time.
Does your product make sense for this audience? Remember that this audience is typically male, so if you are selling cosmetics, it might not be a fit for you.
Are local schools in the tournament? This can have an effect on the price you pay - local media outlets typically increase rates when it is a local team playing.
Outside of the Super Bowl, March Madness is the most watched sporting event of the year. This is a dedicated audience who you get to reach over a 3 week period, unlike the Super Bowl, where you get just one day.
From an advertising perspective, being part of March Madness is not for everyone, just like the Super Bowl isn't for every advertiser. Advertisers sometimes get caught up in the glitz and glamour of it all and fail to sit back and truly evaluate if this make sense for their business. You need to take the sunglasses off and talk to your agency to really determine if it is the right strategy for you or not.
And while work productivity maybe down these three weeks, March Madness does boost office morale and comradery. From office pools to watching together in the break room, nothing brings people together like March Madness.