Industry conventions and trade shows continue to be a vital component of business-to-business marketing. Successful brands recognize the opportunity to generate revenue at industry conventions by scheduling meetings in advance and driving booth traffic through unique tactics. Communication with your customers and prospects prior to these trade shows should include:
Direct communication from your salesforce
Database emails
Pre-event B2B media support (digital, print, direct mail, social)
Content distribution (webinars, white papers)
Public relations
Creation of booth traffic-driving promotions (demos, giveaways, contests, incentives, celebrities)
At the convention, visibility of your brand and specific promotions can help drive booth traffic. If you're still relying solely on a convention program ad and your pop-up booth, you're living in the dark ages. We help our client partners capitalize on their convention participation following these rules:
Do Your Homework --- take time for a pre-convention site visit in advance, to validate your media decisions and uncover new opportunities
Go Big or Go Home --- dominate the convention opportunities that you select
Keep Your Eyes Open --- look for unique media opportunities at other events and within other industries
Close the Loop --- conduct post-event surveys and communication
For our longtime client Cox Automotive, we provide convention media solutions for multiple brands, including Autotrader and Manheim auctions. Our ideas continue to evolve to include new technologies and match changing client needs. We also recognize that conventions can create an overwhelming advertising environment, so our programs need to outshout the rest. Here are a few of our recent ideas in action: escalator rail wraps, charging station sponsorships and kiosk roadblocks.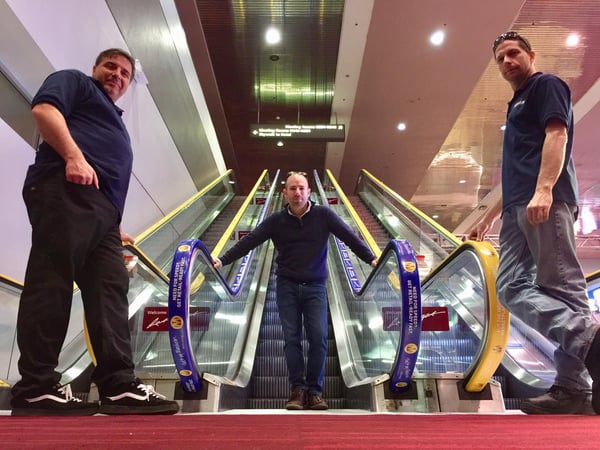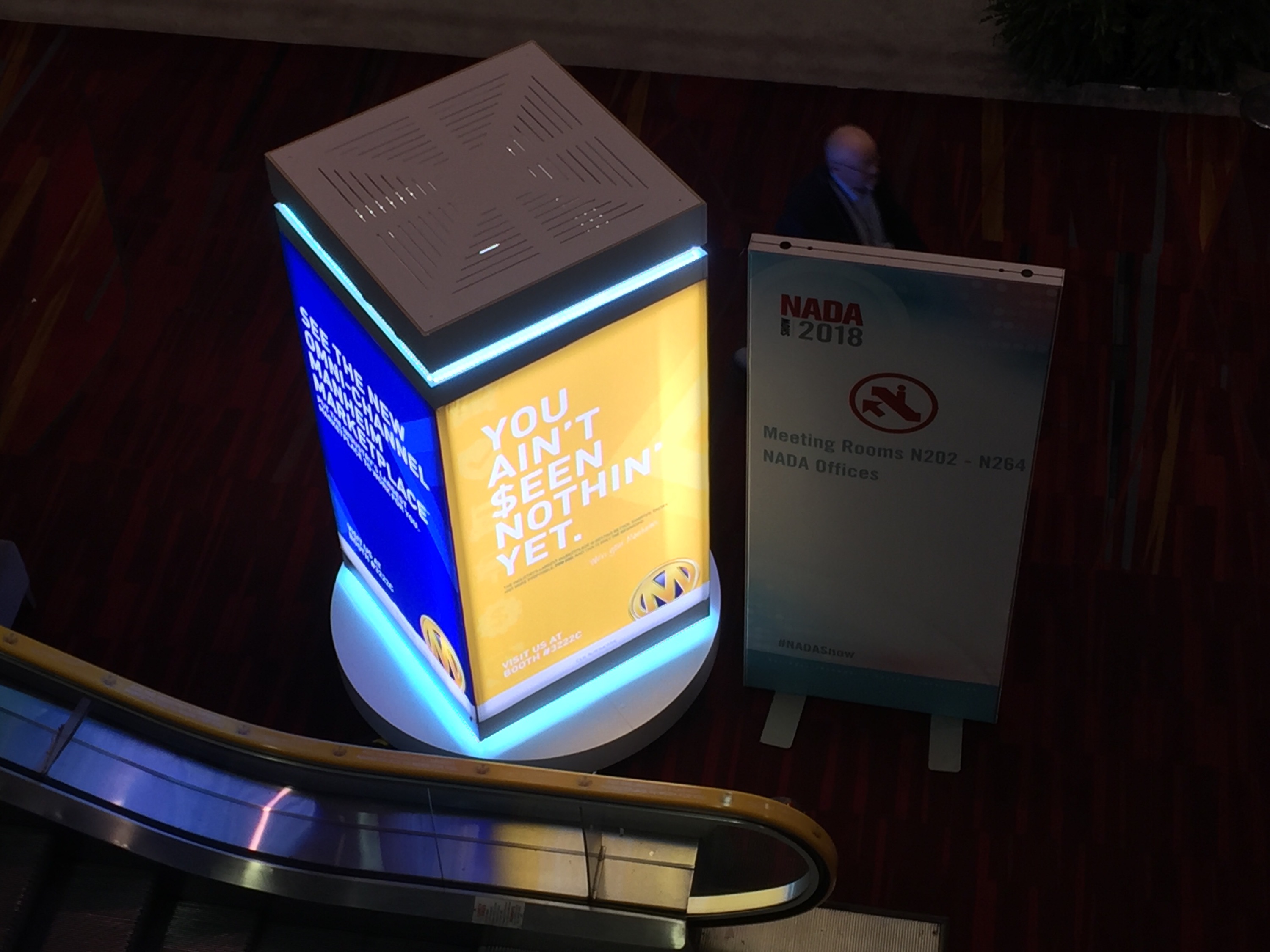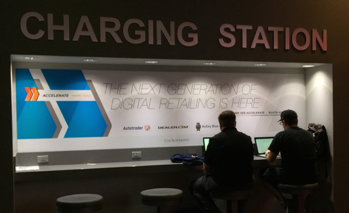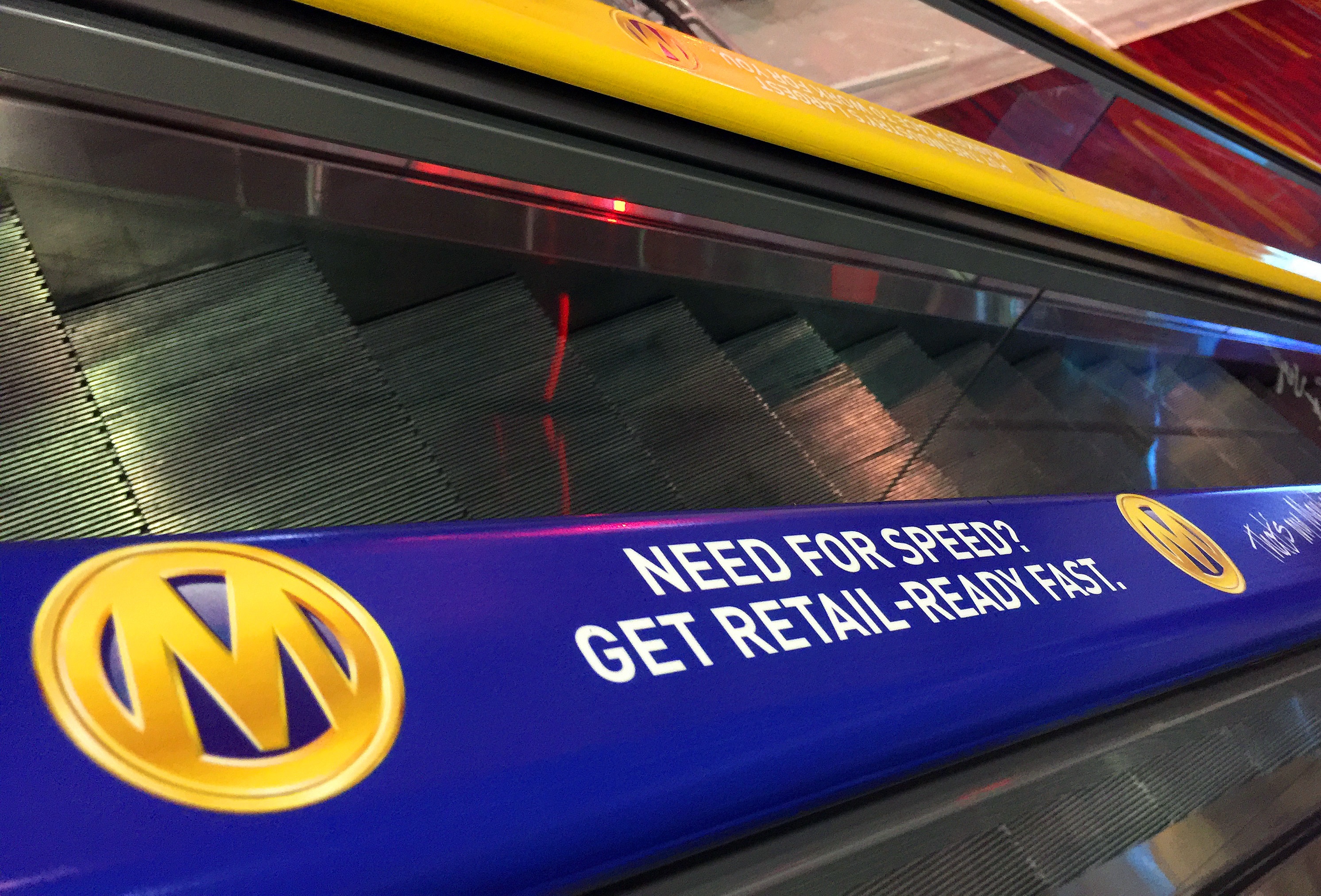 Other good convention media ideas include:
Mobile geo-fencing of convention centers and hotels
Hotel door hangers
Wi-Fi and mobile app sponsorship
Chair back covers
Convention shuttle wraps, seat-back covers, on-board video
Out-of-home: airport, billboard, transit, mobile billboard
Custom programs: pedicabs, wall projection, floor clings, stair wraps, mobile billboard, street team
As always, your convention support should complement your holistic marketing programs. Your sales team should also be well versed in the communication efforts that you've deployed before, during and after the event.
If you're looking to upgrade your convention exposure and outshine the competition, contact us.