You likely heard the news earlier this week, that Apple announced a new streaming service called Apple Music. From everything we've read, it seems to be a revamping of the iTunes Radio service they announced a couple of years ago, but now it does much more and integrates the attributes of Beats music, the streaming service Apple acquired last year. The subscription-based service builds off what many of the competitors already do. It's a $10/month on-demand music service, but with a 3 month trial for users when it launches later this month. It seems Apple though is trying to allure subscribers through exclusive features like curated playlists by artists, a worldwide "always on" radio station called Beats1, and accessibility to exclusive artist content like photos and videos through a feature called Connect.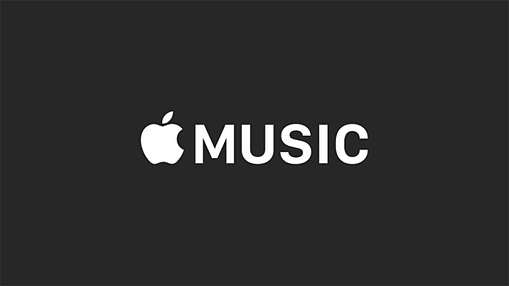 The announcement came on Monday during Apple's annual Worldwide Developer Conference, and didn't seem to worry Spotify's founder and CEO Daniel Ek although it is very similar to his service's "Premium" offering. How will the rest of the industry react? This take from TechCrunch seems to think JayZ will be happy. His recently launched streaming service, Tidal has not necessarily taken off, but operates on the USP of offering "high fidelity" music - a higher- quality music sound that was lost when music converted from CDs to MP3s. It is also supposedly much more business-friendly to artists than other services. Hard to say how this will affect others in the music streaming landscape, but at least one competitor welcomed the news. And I tend to agree with TechCrunch and this LinkedIn writer - that Apple upping offerings in this arena only helps legitimize the staying power of streaming. They have fortunately moved beyond Jobs' philosophy that people want to own their music, fully embracing the world as it is now.
What does it mean for advertisers? We have written on here before about the viability of online streaming for advertisers, especially with its popularity on mobile devices. But since the service is ad free and does not offer an ad-supported free version like the ones Pandora and Spotify have, Apple Music will only affect marketers indirectly. Their presence validates the online streaming world, alluring more adopters to not just their service but many of the others.
What Apple Music has going for it. Will it do well? I tend to think so given Apple's large music catalog, existing consumer relationships (and credit card data through iTunes) and their deep pockets. Plus the integration with their existing technology like Siri on iPhones makes it appealing to their huge base of consumers. We will be watching. I do think it is an interesting brand direction that Apple seems to have dropped the "i" officially now - first removed with their Watch product. I tend to think things have not been the same marketing-wise since Tim Cook, et al have been at the healm - but that's another post, for another day.
How do you think Apple Music will do? Leave a comment to share your take.