It's no secret that traditional brick-and-mortar stores are having to reinvent themselves to compete with online sales and ecommerce sites. Each retailer is doing what they can to innovate and win consumer's dollars. Over the last several months, we have noticed some exciting trends in traditional retail that are pushing the envelope and succeeding in making the register go ka-ching. Here are some of those trends, from marketing to merchandising and more.
1. Merging of digital and traditional advertising
As the average consumer is more tethered to their mobile devices, and thus social media networks, marketing budgets have had to stretch to account for these new channels. We see more and more retailers increasing spend in the digital space. But the best marketers leverage the mass media of traditional channels to drive conversation and build audiences online. The best example we have seen of this is utilizing a Twitter hashtag in commercials like Target has been doing. Also, there's some innovation happening in print where normal display ads can come to life with video when one simply hovers over it with their smartphone. This is done via augmented reality through apps like Aurasma. Read more about this merger from Atlanta Business Chronicle.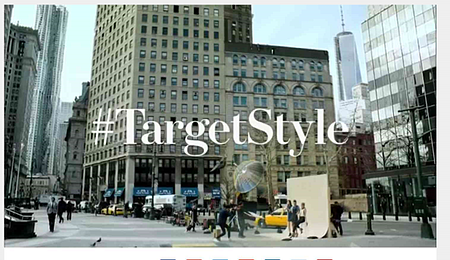 2. Use of Big Data for smarter marketing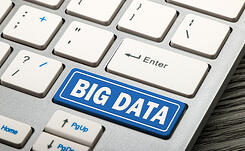 "Big Data" has been a buzzword for the last few years in advertising. The concept is that because so many people increasingly live their lives online, we can follow them - in a safe, non-creepy, helpful way - learning their behaviors and habits and then use that data to market to them intelligently. Smart retailers are doing this, learning from their consumers habits online to drive them in store to buy more. It can answer a lot of questions about client's target audiences that helps in media planning. What content are they reading? What social media networks are they on? How often do they access them? Big Data is also the backbone of programmatic buying.

3. Provide an omnichannel experience
"Omnichannel" is another buzzword in the retail industry. It basically refers to a retailer setting up the shopping experience to make it easy for a customer to shop and buy in any channel they desire. This is done via technology systems and can involve everything from consumers accessing an item in-store that they previously stored in their shopping basket online to innovative Point-of-Sale systems like sales floor employees equipped with iPads. This example from Oasis in the UK where sales people did just that, showing inventory and the season's "LookBook" to consumers via iPad as well as handling transactions. Doing this well prevents showrooming. Again, this heightened expectation of a fully integrated experience can be attributed to the consumer experience online. We feel brick-and-mortar retailers - especially clothiers - have the edge on creating a better experience than online through ease of accessing inventory to try on in-store, no shipping costs, and much more.
4. Use of Apple's iBeacon technology in-store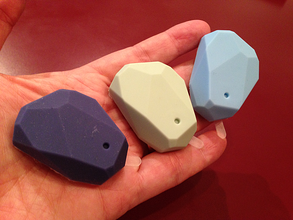 A key component of this omnichannel experience is the integration of Apple's iBeacons in stores. These little widgets (pictured above) allow retailers to send notifications like text messages to shoppers about specific deals and products in different departments, all done by opting in via specific apps. Beaconing is still very new, and MediaPost has a good definition here, but it has the potential to revolutionize the in-store experience if executed correctly.
5. Integration of Mobile Wallet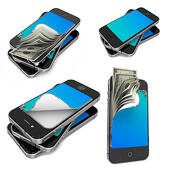 Continuing on the omnichannel thought, successful traditional retailers are integrating technology to allow for use of mobile wallets in-store. This is technology that allows customers to pay for products through a mobile phone app, much like you may have experienced at Starbucks or through Uber - the ride-sharing service. The best examples are not yet in retail - like this example from a pizza restaurant in the UK. The old adage holds true - if you make it easier for someone to buy, the more likely they are to buy. Mobile wallet technology does just that.
6. Mobile couponing
Along with paying via app, more and more studies are showing consumers prefer to receive retail coupons through their mobile phones than any other channel. Why? Because it is easy to redeem. Savvy retailers are also enabling integration of their loyalty programs and cards through mobile apps. As the smartphones get even more ubiquitous, distributing coupons this way will garner the highest redemption rates.
7. Fashion boutiques on wheels
Remember when Food Trucks got hot? Well, retail's answer to that is the fashion boutique on wheels. These mobile shops are popping up in many major markets, offering shoppers the fun experience that they are looking for. More and more consumers want a customized, enjoyable experience and they receive that in these small mobile shops and smaller stores in general. That's why retailers are investing more in outlet locations instead of new big box or mall locations. Smaller, more intimate & customized experiences is what the shopper is looking for.
That's some of the trends we have noticed in retail lately. We know retail and how to market in this space. If you are a retailer or brand looking for help with your media plan, contact us today.