This time every year each of the major networks do their "Upfront" presentations to advertisers and agencies, showcasing the new and returning programming for the next season. The nets do this in hopes to secure upfront deals with advertisers before the season starts - hence the name. That's happening this week in New York City - and although we were not able to attend in person, we were able to tune in to the live streams of the presentations. We'd like to share our take on the Upfronts here. I'll start with ABC and CBS, and Neil is going to share his thoughts on the other three in the coming days.
As you read about the upfronts in the coming days, I'm sure there will be many common themes. Everyone is the #1 network (somehow), all have a programmatic offering (although they may not use that word), and they are all reaching millennial audiences. But there were a couple of stand out differences between ABC and CBS as I watched the Upfronts. Let's start with ABC.
ABC
ABC is coming off a strong year. So this year's presentation had a lot of the same themes as last year's. I wrote about it last year, and many of those new shows turned out successful. First they are doubling-down on the narrow niche/minority shows like Black-ish, Fresh off the Boat with a couple of new shows. One features Ken Jeong as a doctor balancing family, marriage and career in a sitcom called Dr. Ken. The other is Uncle Buck a remake of the 1989 movie - but the twist is it features an African American family. The star is Mike Epps.
It seems ABC is looking to grow on the success of powerhouse Shonda Rhimes -- the mind behind all 3 dramas of their entire Thursday schedule now and the cornerstone of their whole network, really. This new show Catch is a drama about a fraud investigator that gets conned by her own fiance. It looks very promising, similar story-line and feel to Gone Girl. But they are waiting to premiere this new show until mid-season which is puzzling. Seems it would make a strong enough showing in the fall.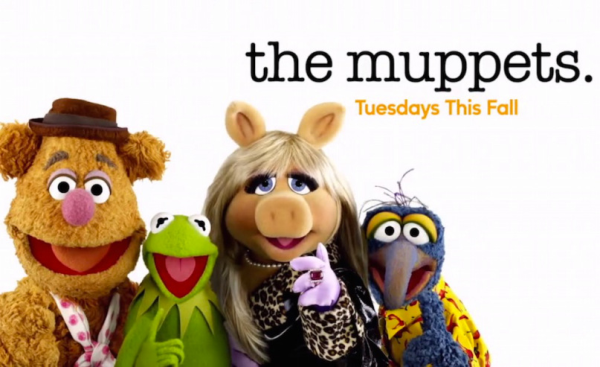 I felt that the most promising new comedy is The Muppets - a mockumentary style take on the old classic that this Disney-owned network owns. It looks really funny and is a smart remake on this classic. Disney also owns Marvel - possibly explaining why the weaker Marvel's Agents of Shields is staying in the lineup. Will we see a Star Wars-themed show next year?
Here's a good recap from MediaLife Magazine of this Upfront for more on all of the new shows.
CBS
CBS has a similar feel in their Upfront as they are coming off a strong year as well. But to me it still feels like "yesterday's network." They tried to combat that by talking about Big Data, emphasizing the young audience of the number 1 show on TV, Big Bang Theory, and introducing their new, millennial-skewing late night talent James Corden and Stephen Colbert. But they still have like 75 versions of NCIS and old-form laugh-track sitcoms - so its hard for this media buyer to get past that. At the end of the day, the numbers don't lie and in most markets their Prime still kills it - so I'll still buy for our clients if efficient. I'm just saying I continue to scratch my head wondering who watches these shows?!?
But when you're leading why change, right? In that regard, CBS only had 5 new shows premiering in the fall. One of them - Life in Pieces - is about a family and although it is a comedy, it felt very similar to NBC's Parenthood. But to me the best comedy they have is Angel from Hell. This show features Glee's Jane Lynch as a pesky guardian angel. It will premiere in Nov at 9:30 on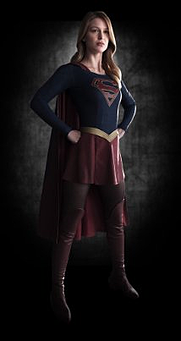 Thursdays after Thursday Night Football is over on the network.
Something else notable from the presentation is that CBS is jumping on the super hero bandwagon - yes the leader is following - with Super Girl. This fresh take on the Superman story featuring his young female cousin I believe, looks very promising and will definitely help CBS' Monday night - and their attempts to appeal to a younger audience.
Here's MediaLife's take on CBS's lineup.
That's it - my thoughts. And Neil will share his in the coming days about NBC, FOX, and CW. Thanks for reading - share your reactions in the comments!