Doing good is a value at our agency beyond the services we provide to our clients. We enjoy volunteering at charities and donating time and money to good causes. For example, our controller volunteers monthly at SafeHouse playing the drums and feeding folks there. Our digital media manager helped found a charity, HoPe, which helps Hispanics further their education. Helping others is part of our DNA.
Beyond doing good ourselves, we love partnering with clients that do good, too! That's why we were thrilled to participate when our client RBM of Alpharetta sponsored a charity golf tournament last month to raise money for the Atlanta Ronald McDonald House. Drew and I joined our friends from Comcast at The Golf Club of Georgia in Alpharetta on May 9th. Although we didn't win, we had an awesome time and participated in an event that raised nearly $200,000 for families of ill and injured children that stay at ARMH throughout the year.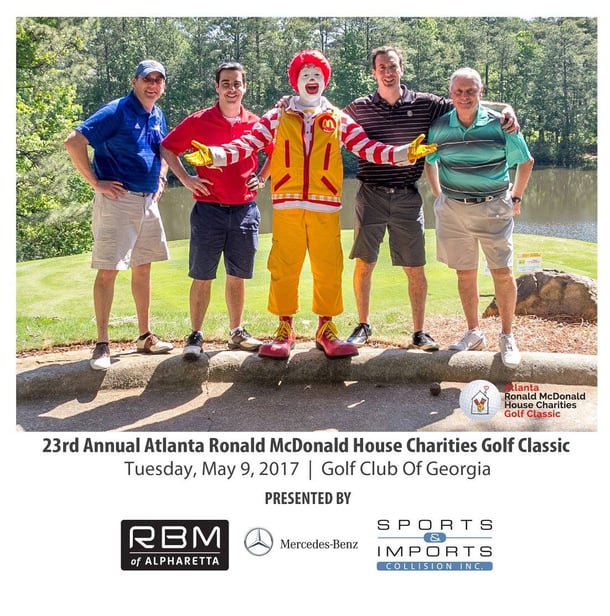 We also were recently recognized for our sponsorship of the Gwinnett Heat, an adapted sports team that fields a team of high schoolers in wheelchair handball, basketball, and football. We have sponsored them for the last few years and our media director helps them scrimmage and practice throughout the year. He also led an effort to help them replace their equipment trailer when it was stolen late last year. We're proud to support this incredible team!