Earlier this week, a few of us attended an AMA lunch at SunTrust Park, the new home of the Atlanta Braves. Derek Schiller, President of Business at the Braves, shared the ins and outs of marketing the South's Favorite Baseball team. He shared some of the unique things about the Braves brand and their approach to the new ballpark. In a word, their focus is on "Experience." That's what fans want - and the new stadium has it. From different "neighborhoods" throughout the park, to Comcast-supported all-fiber internet, to new restaurants and better, closer seats throughout the ballpark, SunTrust Park looks to deliver a top-notch fan experience.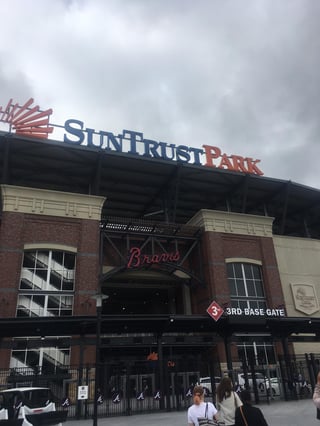 But the real gem of the new ball field is the mixed-used development outside the front gate. The Battery Atlanta has first-to-market retail, restaurants, a hotel, apartments and a revival of the iconic Atlanta music venue, the Coca-Cola Roxy theater. The thinking, Schiller said, is that now the Braves can offer a full day (or weekend) experience, versus the in-and-out nature of Turner Field that had nothing nearby to do.
After the lunch, we were treated to a behind-the-scenes tour and got to see some of the park's new, exciting features up close. Instead of having one museum like Turner Field, the team's awards and memorabilia are scattered throughout the ballpark so more fans can enjoy them. SunTrust Park has a multitude of corporate sponsors as you'd expect, but there were a couple of innovative sponsorships we really liked. One was Children's Healthcare of Atlanta's kid area called "Hope and Will's Sandlot" including a climbing wall and zip line. Also, Mizuno is sponsoring a glove sharing kiosk where fans can borrow a glove for free during the game to catch foul balls. Afterwards they can either return it, buy it, or get a custom glove made and pick it up at Mizuno's retail store in the Battery.
See more pictures from our tour below.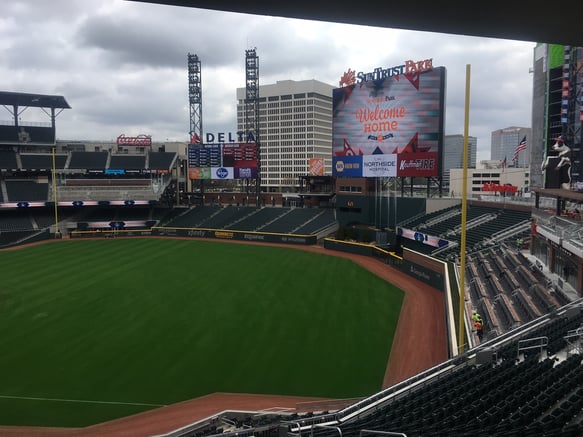 The view from the terrace level.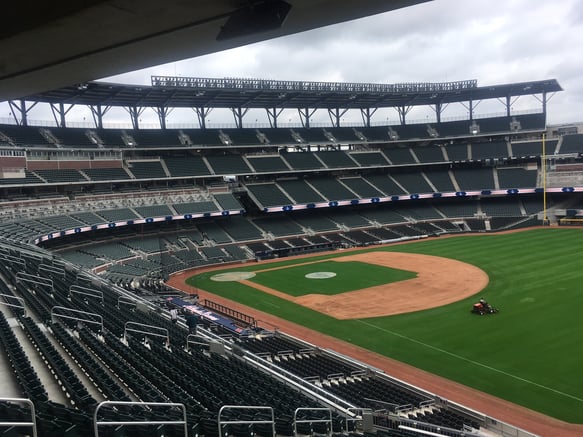 One awesome feature in the Coors Light "Under the Chop" restaurant out in right field - refrigerated cup holders!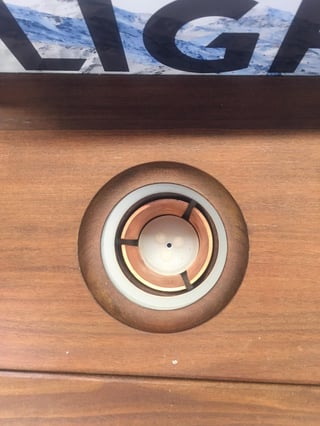 Braves memorabilia is displayed throughout the stadium.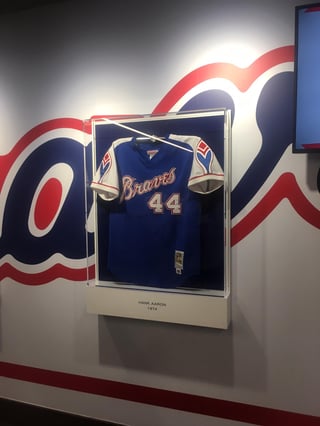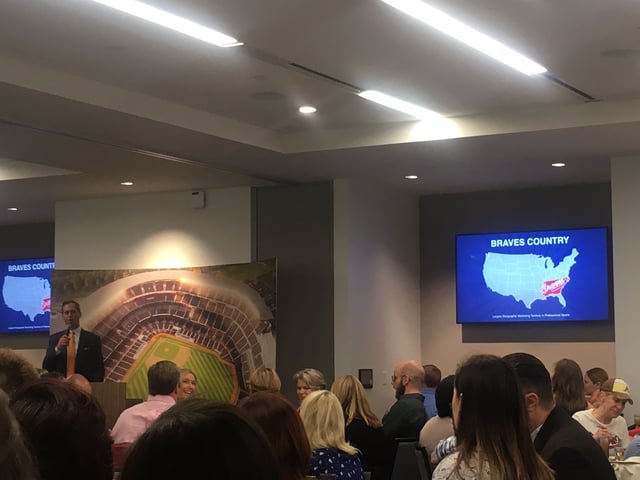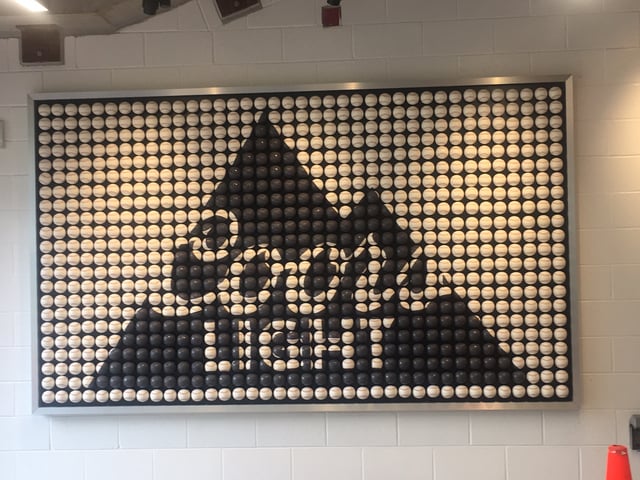 Here's hoping it's a winning inaugural season!