ATLANTA (Jan 22, 2015) – Husqvarna Group, the world's largest producer of outdoor power products, has selected Atlanta-based media services agency McCulloch+Company to manage all dealer co-op media programs. McCulloch+Company will provide strategic media planning, campaign implementation, program management and research services to support Husqvarna local market sales initiatives. McCulloch+Company was chosen based on their creative media thinking, proven procedures and extensive spot-market expertise in digital, broadcast, print, out-of-home and direct marketing.
Husqvarna Group manufacturers robotic lawn mowers, garden tractors, chainsaws and trimmers. Their products and solutions are sold via dealers and retailers to both consumers and professional users in more than 100 countries. Currently, Husqvarna has 14,000 employees in more than 40 countries.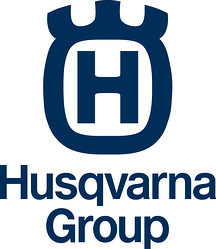 "We're excited to add a client partner that has testosterone-driven products," said McCulloch+Company's Director of Media Services Jeff Jones. "Husqvarna is one of the strongest brands in the outdoor power equipment category. We thought our agency has been around a long time, but Husqvarna has a 400-year history of quality and innovation. We're ready for the challenge of driving sales to local dealers through multi-channel media programs."
McCulloch+Company is an advertising media services company that integrates the innovation of digital media with the strengths of traditional paths. Founded in 1994 and located in historic Roswell, Georgia, McCulloch+Company is regarded as one of the Southeast's preeminent media agencies. The agency is adept at national, regional, spot-market and co-op media programs in both the B2B and B2C environments. McCulloch+Company has a tremendous breadth of category experience including retail, automotive, healthcare, real estate, technology, home improvement, packaged goods and tourism.
Contact:
McCulloch+Company
Neil Pace
(770) 643-2848, x101
Neil.Pace@goodmediaideas.com