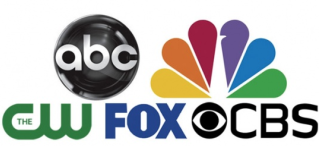 Another year has flown by and it time for the 5th annual McCulloch+Company review of what we think will or will not be a hit during the 2018-19 broadcast television season. If you want to see how we did last year, check out our thoughts here. To form your own opinion you can go here to view all the trailers. The new TV seasons is right around the corner!
HIT DRAMA
Drew: "New Amsterdam" (NBC)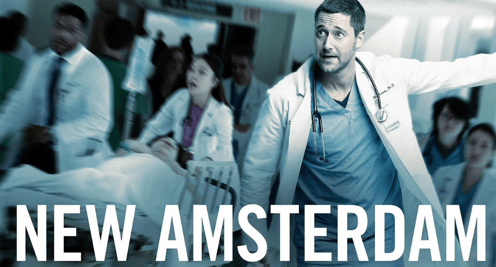 I have personally always been a fan of medical dramas, going back to the greatest hospital drama ever, "ER". So whenever I see a new one on the horizon, because their hasn't been any good ones since ER, I have to check it out. "New Amsterdam" stars Ryan Eggold from "The Blacklist" as the new medical director of New Amsterdam hospital and he rocks the boat right away by firing all the Cardiac surgeons. For Dr. Max Goodwin (Eggold) it is not about making money for the hospital it is about helping patients the best way possible. He wants to add the human element back into medicine, which is something these doctors don't know how to do, but he is going to show them the way. As with all drama's, there is always that underlying element that makes it a drama, and this show has that when we find out at the end of the trailer that Dr. Goodwin has cancer.
Scott: Disclaimer - And this won't be a shocker to most, but I think the best new dramas are not on broadcast. With all of the OTT and streaming content now, there are a ton of awesome shows - whether it's "The Handmaid's Tale" on Hulu, or any of the dramas on Amazon, like "A Very English Scandal" today's viewers have a myriad of options to view premium content. Heck - even the best creators of that content seem to agree as they are heading to streaming, like Shonda Rhimes and Ryan Murphy, both headed to Netflix. But I digress - back to ad-supported broadcast.
Of the options, I think the best one that has a chance of making it is ABC's "A Million Little Things." Sure, it's going for the "This is Us" feel, but the acting in the trailer was great and I think this will for sure find an audience - maybe a quite large one.
FLOP DRAMA
Drew: "Grand Hotel" (ABC)
There were a couple of drama's that I had in mind for flop, but I settled on "Grand Hotel". Although, "Manifest" on NBC is a close second as it is basically another version of "Lost". However, I settled on "Grand Hotel" because the story just appears to be horrible and in the 2 minute trailer the acting was terrible. The show is about a charismatic hotel owner, with a gold digging second wife (my take on her), and his adult children running the last privately owned hotel in Miami. The show has that trashy feel about it, in the same vein as other recent, and canceled, shows like "Dallas", "Blood & Oil" and "Notorious". Watch the trailer and see for yourself, it will save you the time of wasting an hour of your life come the fall.
Scott: Per my comment above, you won't be surprised to find I think most will flop. But the show guaranteed to flop is "God Friended Me." With that name, do you even need to watch the trailer to know I'm right? Plus CBS is putting it at the uber-competitive 8pm spot on Sunday, where their dramas go to die.
HIT COMEDY
Drew: I've watched all the comedy trailers a couple of times and to be honest, I am just not a fan of any of them. However, for the purpose of this blog I would say the breakout hit will be....drumroll please....none of them. There is nothing intriguing or funny about any of them that would make me add them to my roster of broadcast shows come the fall. While "The Kids Are Alright" seems OK, it feels like a cross between the "Wonder Years" and "The Goldbergs"; could be because it is set in the 70's which falls between these 2 hit shows. Then there is "Single Parents" which looks absolutely terrible and I feel like I lost two and half minutes of my life watching the trailer.
Scott: While I tend to agree with Drew's assessment, I do think the "Murphy Brown" reboot looks promising, especially after the success of "Roseanne"... as long as Candice Bergen stays off Twitter.
FLOP COMEDY
Drew: See my view on Hit Comedy above. Now that is not to say I think they will all be a flop, because as we know in the broadcast world, there is always that one show that looks terrible and should be a flop, but somehow finds a audience and it is successful; like "Glee".
Scott: Well, if I had to pick just one, I'd say "The Cool Kids" about 4 people living it up in a nursing home. The trailer is ok, but its Friday time slot is what has me worried - although that may be the perfect time to reach the audience that will like this show. I could be wrong.
REALLY??
Drew: I was going to talk about the continual influx of reboots, like "Magnum P.I." and "Murphy Brown", but after watching "A Million Little Things" I had my "really" moment. Take the heartache and all the drama of "This Is Us" and make it about a group of friends. While the "This Is Us" model has been successful, it is something hard to duplicate and really hard to strike lightning in a bottle twice. While I would expect "A Million Little Things" to do well, I don't think it will have the shelf-life of "This Is Us", who I personally think needs to retool the characters a little because they became very annoying in season two.
Scott: As we've been saying over and over but a lot of these "new" shows make me say "Really?! They think that's going to work again?!" But the reality is that TV is still one of the best ways to reach a wide audience - and many of these shows will do that. Sure, Connected TV viewership is growing, but much of that audience is not addressable via advertising. Depending on the brands goals, broadcast TV is still a viable media tactic and will be for some time.
Thanks again for reading our picks for hits and flops this upcoming TV season. We'll be watching and keeping score to see which shows perform and which ones do not.
McCulloch+Company is an advertising media services company that integrates the innovation of digital media with the strengths of traditional paths. Founded in 1994 and located in historic Roswell, Georgia, McCulloch+Company is regarded as one of the Southeast's preeminent media agencies. The agency is skilled at managing B2B and B2C clients in a multitude of industry categories.
Please note these are the opinions of staff members and not McCulloch+Company as a whole. These are meant to be fun and light-hearted takes on broadcast television.