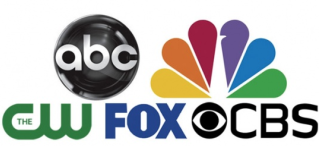 The Upfronts are now behind us and it is always fun to watch all the trailers for the new shows and guess which will be hits and which will be flops. The McCulloch + Company Media Strategists watched each of the new offerings from the networks and put together a brief overview of what they think will be a Hit and what will be a Miss.
HIT DRAMA
Drew:
"Designated Survivor" (ABC): A prime time conspiracy thriller starring Keifer Sutherland (24) as Tom Kirkman, a lower-level cabinet member who unexpectedly become President after a devastating attack on Washington.
Thoughts: With the current state of politics in the U.S. the idea of a government completely being wiped out may perhaps be in the back of the minds of many people. For me, my personal preference is well developed dramas with good characters and story lines, much like current hit shows "Blindspot" and "Blacklist". "Designated Survivor" fits that mold and I see it as a hit, and only one that ABC showed us this year.
Neil:
"Prison Break" (FOX): A reboot of the hit show about two brothers who plan an escape. Again. Or is this the third time?
Thoughts: I may joke, but it's a no-brainer. FOX had huge success when they brought back the "X-Files" earlier this year. It seems people are nostalgic for almost anything these days. If that nostalgia can work for "Fuller House", then "Prison Break" should be a huge success.
Scott:
"This is Us" (NBC): Mandy Moore stars in this show about several seemingly disconnected characters that all turn 36 on the same day - and battle with realities that come with that stage of life - raising kids, weight gain, aging parents. It's drawing comparisons to Parenthood.
Thoughts: The best of the options. (Broadcast is hard-pressed to compete with some of the premium content many of the SVOD's are producing in my opinion). But this show seems to hold promise with some good storylines and characters - and the trailer resonated online reaching 15 million viewers in the first 48 hours. I was torn on this one, though. Frequency from CW - a reboot of that old Jim Caviezel movie also looks promising.
Best new idea - CBS is rebooting Star Trek (that's a drama, right?) and although their trailer doesn't reveal much, with its built-in following it's sure to be a hit. But what makes this a great idea is how CBS is rolling it out - premiering on broadcast and then all other episodes on their OTT service CBS All Access. Once again, CBS proves they are ahead of the curve compared to other networks in owning and distributing their content in ways that consumers want while also making them the most money.
FLOP DRAMA
Drew:
"Notorious" (ABC): Inspired by true-life stories, this series takes a provocative look into the unique, sexy and dangerous interplay of criminal law and the media.
Thoughts: At the end of the day it is just bringing to the forefront all of the backroom politics that go on at news stations. While we may not see it, we all know what goes on, we know which networks cater to certain ideologies. It is just another ABC drama that uses sex to sell itself, and I don't expect this to do much of anything. However, since a show like "Scandal" became a hit, this one will probably be as well.
Neil:
"Bull" (CBS): Based on the early life of Dr. Phil when he was a successful trial consultant. Because it's what the public wanted.
Thoughts: Dr. Phil has this kind of comic personality. His advice show, to me, is just a bunch of common sense--but when it comes from a giant bald man, most people think he's a genius. The show stars Michael Weatherly of NCIS fame so I'm sure it will have a built-in audience. But if he just channels Dr. Phil, I don't think it will last.
Scott:
"Still Star-Crossed" (ABC): A sequel to Shakespeare's Romeo & Juliet in which two other relatives from the feuding families that are not in love must marry to unite them.
Thoughts: Yes, it's produced by Shonda Rhimes - but Shondaland ain't what it used to be. Her latest show "The Catch" didn't really take off, and her other shows' ratings have cooled. ABC is seeming to admit that by not premiering this show during the TGIT block. Plus from the trailer I'm not confident she'll adapt Shakespeare in a way that will draw an audience. People are drawn to the timeless love story because of the title characters - not Rosalyn and Benvolio.
HIT COMEDY
Drew:
"Kevin Can Wait" (CBS): Kevin James returns to series television in a comedy about a newly retired police offer looking forward to quality time with his family, and his fellow retired cops. When his oldest daughter announces she is dropping out of college to support her fiance, Kevin knows his only choice is to move them both into the home to keep her in school. The fun has to wait and his family is his new beat.
Thoughts: A comedy in the vein of "King of Queens" with smart one-liners and witty comebacks, Kevin James is back. The trailer was outstanding and I have to say I was laughing all the way through. It is one of those shows that you can turn on and forget about your troubles for 30 minutes and just laugh; isn't that what entertainment is supposed to be anyway?
Neil:
"Man with a Plan" (CBS): Matt LeBlanc is back as a dad who takes over watching the kids when his wife goes back to work.
Thoughts: I know this "dad is now the mom" show has been done before, but not with Joey from Friends. Sure, we can look at the "Joey" spinoff and think this will fail too, but anyone who's watched him in "Episodes" knows he has more range. I think this has the right mix of family fun with something for the adults too. His character already knows he can't do the job, so he's not the wise-cracking dad we see in most shows like this. He messes up - a lot - and the fun is watching him try to get it right. Plus, CBS is scheduling this to air with Matthew Perry's "The Odd Couple," so you'd get a mini-"Friends" reunion every week. Can you say "How you doin'?"
Scott:
I agree with the guys above, but my pick for hit comedy is "No Tomorrow" (CW): Girl meets Boy. Boy thinks world will end soon via asteroid so is living his bucket list. Girl finds this endearing, but also wonders if he's doing this to pick up women. Romance and comedy ensues.
Thoughts: The right show with the right producing team ("Jane the Virgin") for the right audience. The cast looks fairly strong too. Not saying I'm going to watch, but I think there is an audience for this show.
FLOP COMEDY
Drew:
"Downward Dog" and "Imaginary Mary" (ABC): I couldn't pick just one because I found two that were equally bad.
Based on a web series, "Downward Dog" is about a struggling millennial, Nan, from the point of view of her lonely and philosophical dog, Martin. "Imaginary Mary" is about Alice, a fiercely independent career woman who meets the love of her life, a divorced father of three. This triggers the slightly unhinged imaginary friend she created as a child to suddenly reappear to help her transition from single girl to a woman ready for a family.
Thoughts: WOW, really not much for me to say. "Downward Dog" is already a show, it is called "Dog with a Blog" and it is on Disney Channel. Of course a millennial would have a talking dog; can't wait for Gen Z's first prime time show. Call me a boring Gen Xer, but I am an adult and watching a show about a talking dog is not something I will or would waste my time doing.
"Imaginary Mary", while not already a show on Disney Channel, it should be. While "Ally McBeal" did have a Dancing Baby show up on occasion, it wasn't the main character of a show. The imaginary character is weird looking and something that may fit better with "Yo Gabba Gabba".
Neil:
"Son of Zorn" (FOX): A comedy where the father is a war hero who comes home to his family to try and get his life back. Except this dad is an animated barbarian warrior.
Thoughts: What if He-Man finally defeats Skeletor? What does he do? That's what this crazy comedy from the makers of "The Last Man on Earth" tries to answer. Jason Sudeikis is the voice of the main character, a barbarian warrior - who is animated - that has a non-animated wife, son, and job he has to deal with. As much as I enjoyed Sudeikis on Saturday Night Live, I think this one will be DOA.
Scott:
"The Great Indoors" (CBS): Joel McHale stars as an outdoorsman that comes back to the city to run an outdoor magazine - only to find it overrun by a weird new species: millennials.
Thoughts: It's the same premise as other new comedies from CBS. Another older Gen Xer trying to make sense of the SnapChat generation - but it is the worse executed of the three. Jokes fall flat, no memorable characters, and I don't see this picking up an audience. But then again, it's CBS and I've been wrong before.
REALLY??
Drew:
"MacGyver" (ABC): A reboot of the 80's iconic show.
Thoughts: Really? Why? There are some things that should never be remade because they are iconic. As a kid who watched this original, it was cool to see what MacGyver could do with a styrofoam cup and a pair of chopsticks; even though we knew most of the stuff would not work. The fact that CBS, who has arguably the best prime time line-up around, would try to bring a show like this back is fairly sad. Bring back CSI, with original cast, if you want to do a reboot. The fact that it does have George Eads from CSI, could help; I miss Nick.
Neil:
"APB" (FOX): After his best friend is killed in a botched robbery, a rich businessman buys a police precinct to try and do a better job protecting the public than the city.
Thoughts: This is Batman if Bruce Wayne didn't learn to be a great detective. Or didn't study martial arts. Or didn't have a cool cave full of crime-fighting gadgets. Or didn't sneak away while Commissioner Gordon is talking. I think you see where I'm going here.
Scott:
"The Exorcist" (FOX): In this reboot of the 1970s movie, a woman believes her daughter may be possessed by a demon and turns to her priest for help.
Thoughts: Are there no limits to these reboots?! This may do well, but can we not come up with some original content, please?
McCulloch+Company is an advertising media services company that integrates the innovation of digital media with the strengths of traditional paths. Founded in 1994 and located in historic Roswell, Georgia, McCulloch+Company is regarded as one of the Southeast's preeminent media agencies. The agency is skilled at managing B2B and B2C clients in a multitude of industry categories.