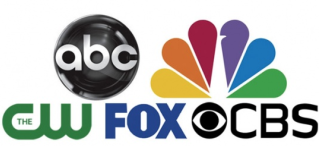 Once again, the Upfronts are behind us and it is time for the 4th annual McCulloch+Company review of what we think will or will not be a hit during the 2017-18 broadcast television season. If you want to see how we did last year, check out our thoughts here.
HIT DRAMA
Drew: "Wisdom of the Crowd" (CBS)
If two heads are better than one, imagine what a million could do. Jeremy Piven (Entourage) stars as a Silicon Valley tech icon who takes crowdsourcing to the next level. Driven with trying to find his daughter's killer, he creates a platform for people around the world to submit and evaluate evidence for criminal investigations.
Thoughts: I will start out by saying that I am a big fan of Jeremy Piven, especially his work on Entourage (I've watched the series in full 3 times), so I could be off base on this one by following by proverbial heart. Overall, the idea of crowdsourcing is not far-fetched; after watching the trailer I am convinced this might be a great idea. For those of you who like crime dramas, like myself, this is one that will be right up your alley. Additionally, for Harry Potter and Game of Throne fans, you will recognize Natalia Tena, who stars along with Richard T. Jones and Monica Potter.
Neil: "SWAT" (CBS)
Following an elite police task force in Los Angeles, SWAT stars Shemar Moore (Criminal Minds) as the new leader after his predecessor is forced to quit after shooting a civilian. There's not much new ground being covered here, but it's a procedural that always has success on CBS. And it's from Justin Lin, director of three of the Fast & Furious films, so you know there will be some great action sequences.
Scott: "The Brave" (NBC)
A military drama set in modern times among modern warfare - intelligence battles, drone strikes and undercover Special Ops missions. Mike Vogel ("Under the Dome") stars along with Anne Heche and it's from the producers of Homeland - which I haven't seen but have only heard great things. Of all the upcoming dramas next season, I think this one has the best shot. See the trailer below.
FLOP DRAMA
Drew: "Law & Order True Crimes: The Menendez Murders" (NBC)
When the Menendez brothers were tried on national TV for brutally killing their parents in Beverly Hills, their story became a national obsession. Now, the first edition of this anthology series delves into the players, the crime and the media circus, detailing the day-to-day battles of the trial and unveiling the shocking truth of what really went down when the cameras stopped rolling.
Thoughts: For the Law & Order fans out there, this will be another show that you will surely add to your roster. But for those of you who have not fallen prey to the hold that Law & Order has, this show will not grab you. The story about the Menendez Brothers and their murder of their parents has been told numerous ways and this show appears to just be beating a dead horse (bad pun) of a crime that happened in 1989. I am sure it will last its run because it is Law & Order, but don't expect a renewal for a second season.
Neil: "Deception" (ABC)
People in law enforcement must have really ticked off TV executives at some point, because every season there's another show featuring a regular guy doing their job for them. This time it's a magician that helps the FBI solve crimes. That's right. A magician. The only thing that will disappear on this show is the audience.
Scott: "For the People" (ABC)
A drama about young lawyers trying to make a name for themselves in the Southern District of New York. I know it is coming out of the Shondaland machine, but I like betting against that. Plus, if ABC was confident in it, it would be part of the fall schedule, not mid-season. It might have a chance with American Idol as a lead-in, but we'll see. I don't think it has the star- or staying-power.
HIT COMEDY
Drew: "Young Sheldon" (CBS)
It's 1989, and we meet nine-year-old Sheldon Cooper, the beloved character from The Big Bang Theory, who has skipped four grades to start high school alongside his less-intellectual older brother. We get a peek into the early years–with voiceover from Jim Parsons–of a genius who is misunderstood by his family, classmates and neighbors. Young Sheldon may understand Newtonian physics, but his blue-collar, church-going family only cares if that knowledge will help them win a football game.
Thoughts: This one feels like a slam dunk, not that there is a sure thing on television anymore--ABC canceled "Last Man Still Standing", which was one of its top shows. Sheldon Cooper is one of the most beloved characters on network television and seeing his back story come to life makes it worth the watch.
Neil: "L.A. to Vegas" (FOX)
From the makers of "Anchorman," this show is set on the regular flight from LA to Vegas Friday and Sundays--before and after passengers have their "whatever happens in Vegas" trip. The comedy comes from the flight crew interacting with the passengers and each other. Dylan McDermott shows some real comedy chops in this show. I think it will catch on with the right audience. After all, no one thought a show set in a bar would be a hit and look what happened.
Scott: "Ghosted" (FOX)
This is a new comedy starring Adam Scott ("Parks and Rec") and Craig Robinson ("The Office"). The premise is an Odd Couple-type buddy comedy based around the paranormal, with Robinson as a skeptic to Scott's true believer. I found the trailer hilarious and Fox is giving it a prime spot within the Sunday comedy block between "The Simpson's" and "Family Guy."
FLOP COMEDY
Drew: "9JKL" (CBS)
Based on the real-life experiences of executive producer and star Mark Feuerstein. Josh is a new divorcé and actor between projects who moves home to New York to regroup—and into an apartment sandwiched between his parents and his brother's family. As he gets back on his feet, he's faced with his most challenging role yet: being a good son and brother while keeping his relatives at bay. As they literally come at him from both sides, he realizes he desperately needs to establish some ground rules.
Thoughts: Just watching the clip I was already annoyed by the stars parents and had to force myself to finish watching the clip. There is a reason you should not live right next to your parents or other family members, you need your own life. I didn't find it at all funny, and as I said earlier, it was annoying.
A close second will be "Mayor" on ABC. Not much to say about it.
Neil: Another vote for "9JKL" from me. The plot feels like something leftover from the 70's. Ironic that it stars Elliot Gould and Linda Lavin as the parents, who were both last famous IN the 70s.
Scott: "The Orville" (FOX)
Now while this is technically a "dramedy" this is my pick for flop comedy. It's a space comedy set 400 years in the future starring Seth MacFarlane. While I'm a fan of his, and really liked the trailer, I just don't think it will find a wide enough audience to survive. It's also up against "This is Us" (NBC) in it's new 9pm Thursday timeslot so, yeah... there's that.
REALLY??
Drew: "Will & Grace" & "Roseanne" (ABC): A reboot of old shows
Thoughts: What this tells me about the quality of writing in Hollywood right now is that there is no new ideas out there and they need to rehash old sitcoms to add to their line-up. The clip for "Will & Grace" was just not funny and hard to take. For "Roseanne" they say that Dan (John Goodman) will be coming back...last I checked he died in the series finale. While there is a nostalgia part to it, it really makes you wonder what is going on in Hollywood?
Neil: "Dynasty" (CW)
Yet another reboot that just won't work today. The original Dynasty was 80's excess at it's richest--no pun intended. Catfights, backstabbing, and double-crossing was done best by Joan Collins and company. Perhaps if this reboot were actually set in the 80s, it might have some legs. I just don't see how this version will make it.
Scott: I agree with Drew & Neil. Just as I said last year, nostalgia is a cheap play. But I guess the suits think if it worked in the 80s and 90s, it will likely work again. It's this line of thinking that is killing broadcast and cable, because the riskier work is going to other platforms like Netflix, Hulu and Amazon Prime.
Thanks for reading our picks for hits and flops this upcoming TV season. We'll be watching and checking the overnight ratings to see which shows perform and which ones do not.
McCulloch+Company is an advertising media services company that integrates the innovation of digital media with the strengths of traditional paths. Founded in 1994 and located in historic Roswell, Georgia, McCulloch+Company is regarded as one of the Southeast's preeminent media agencies. The agency is skilled at managing B2B and B2C clients in a multitude of industry categories.